Our Frenectomy & Myofunctional Therapy Team
Dr. Jamie Liu | Leanne Jamieson | Mary Elejel
---
JAMIE LIU, DDS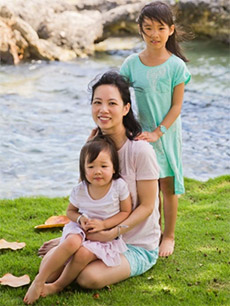 Dr. Jamie Liu graduated from the University of Windsor with a degree in Biology. She obtained her Doctor of Dental Surgery degree at the University of Toronto. Dr. Liu furthered her dental education by completing a one-year postgraduate residency program at Stony Brook University in New York.
Dr. Liu is active in pursuing continuing education. She is certified to perform laser surgery by the American Board of Laser Surgery. She collaborates with other dental professionals in the community as an active member of the local Spear Study Club.
She is a member of the International Consortium of Oral Ankylofrenula Professionals, whose vision is to promote best practices for the assessment, diagnosis and integrative treatment of restricted oral tissues. Dr. Liu has gained additional training to perform tongue-tie releases in infants who are struggling to feed well, from Tufts University in Boston. She has also attended courses at The Breathe Institute in Los Angeles so she can perform functional frenuloplasties in children and adults. In addition, she continues to take courses to further her education on breastfeeding, oral myofunctional therapy, and airway dentistry.
Dr. Liu moved to London in 2007 and has been practicing at Soni Dentistry since 2012. She loves reading, staying active, and spending time with her husband Aaron and their two daughters, Corinna and Rosanna.
---
Myofunctional Therapist and Speech-Language Pathologist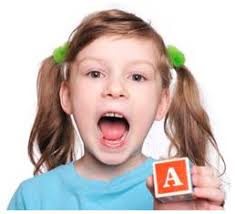 Myofunctional Therapist
We are currently working with Oral Myofunctional Therapists and Speech-Language Pathologists in our community.
---
Mary Elejel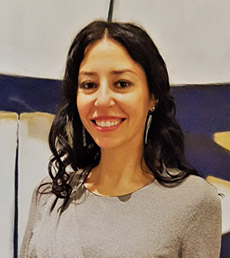 Hygienist, Safety Co-ordinator
Mary has 12 years of experience working in the dental hygiene field, gaining a comprehensive knowledge base in many facets of dentistry. Mary holds a Bachelors degree in Health Sciences, obtained at UWO, which instated her passion for various modalities of health and wellness. This led her quest for pursuing an education in dental hygiene and respectively receiving a Diploma in 2007 from Fanshawe College, becoming designated as a Registered Dental Hygienist.
She strives in educating and treating her patients in preventative therapies to improve their oral health and creating, lasting healthy smiles. She continues to grow her skills by education and training to offer the latest in dentistry. She has recently become a part of Soni Dentistry's Frenectomy Team and works closely with Dr. Liu who performs tongue-tie releases in infants, struggling to feed well.
Outside of the Clinic setting, Mary enjoys spending time with her children, being around nature and engaging in wellness activities.