Virtual Tour
Office Virtual Tour - Dundas Location
Our warm earth tones, fireplace, and tropical décor mimicking a Mediterranean spa is aimed to help you relax while you visit us. All our treatment rooms are equipped with TVs and a great view of the outdoors.
Our kid's corner is filled with child-friendly dental books to help your child get accustomed to the dental environment. Children can also watch age-appropriate programming on a dedicated TV located in the children's area. We invite you to take an office tour. Enjoy!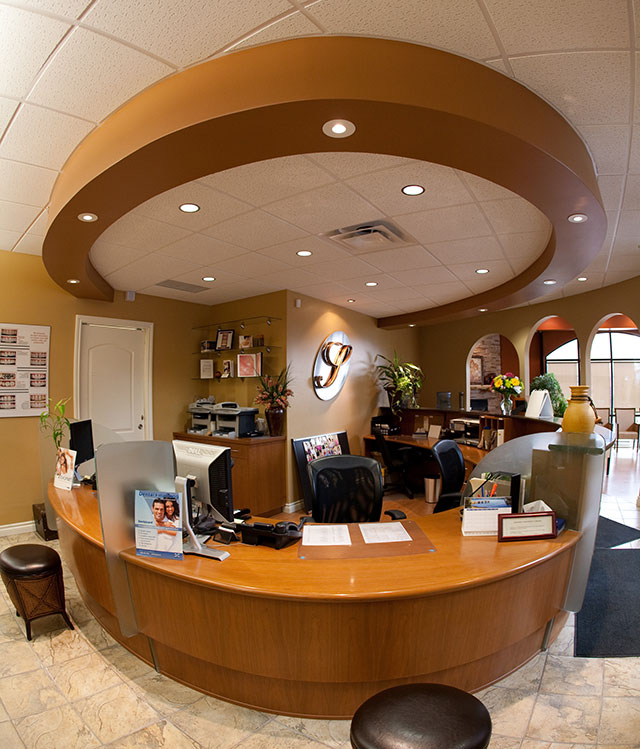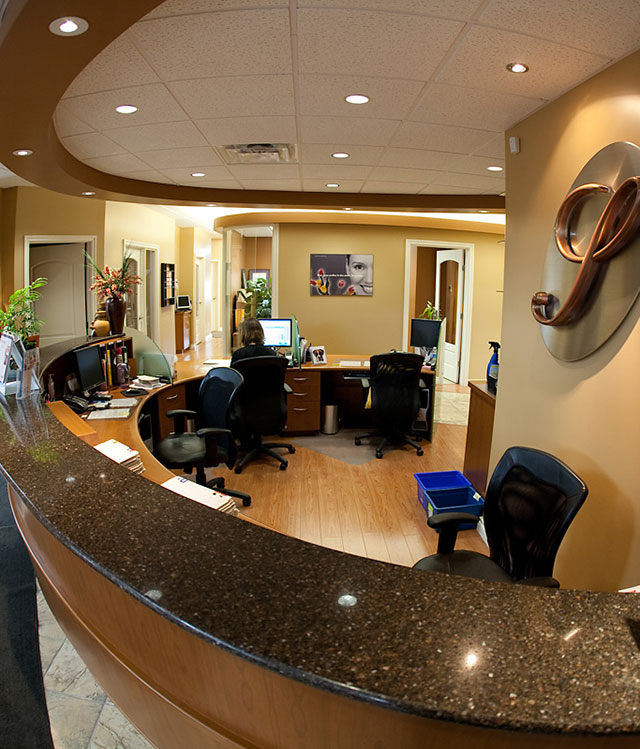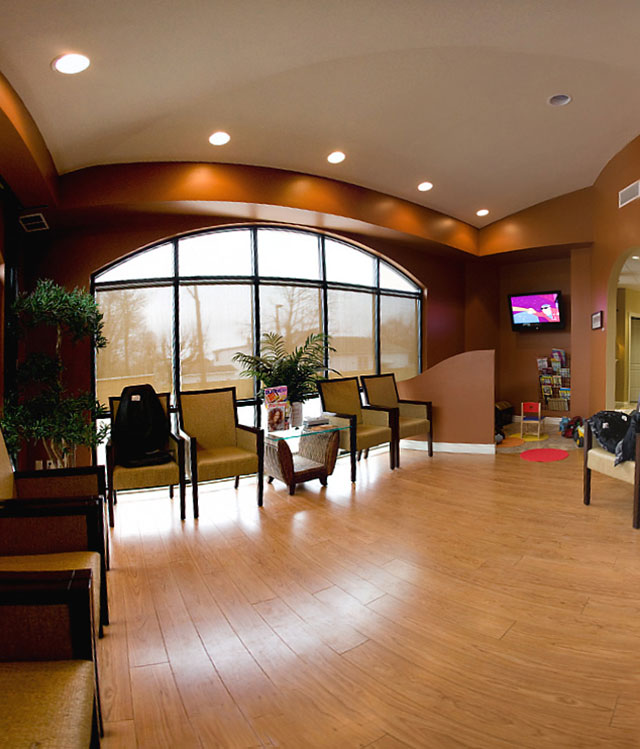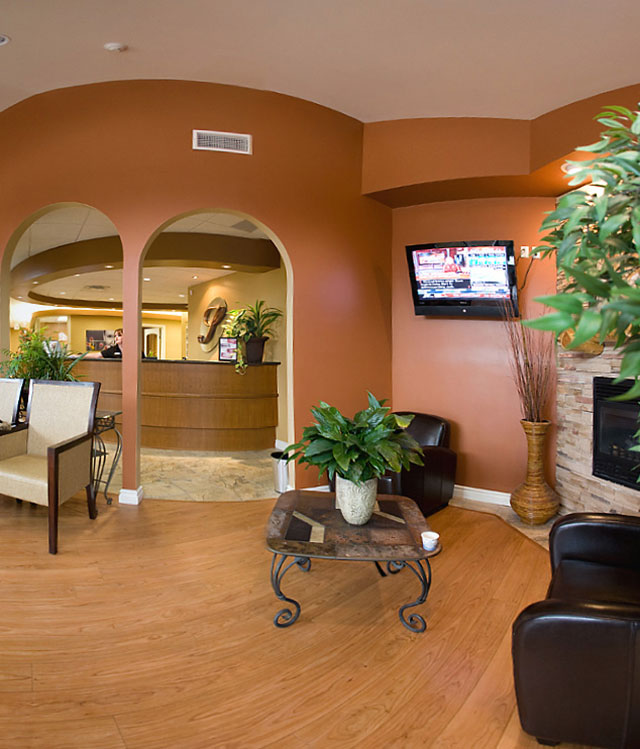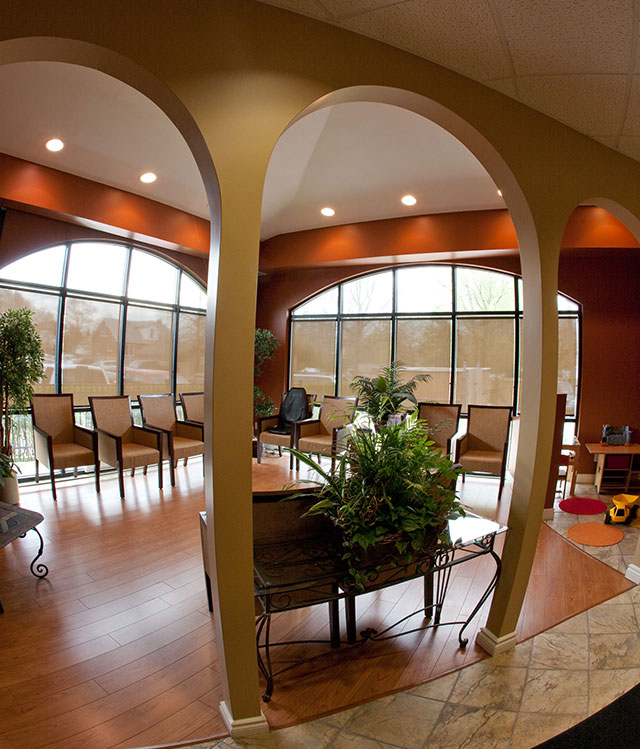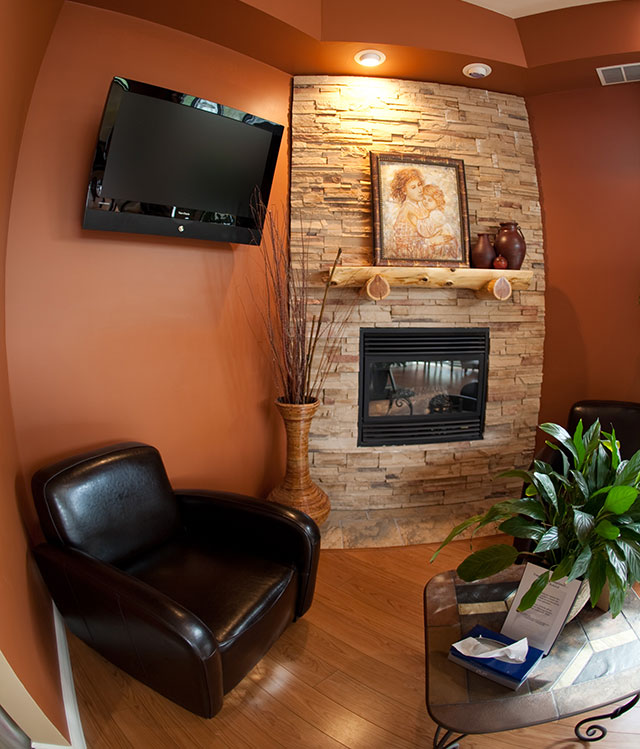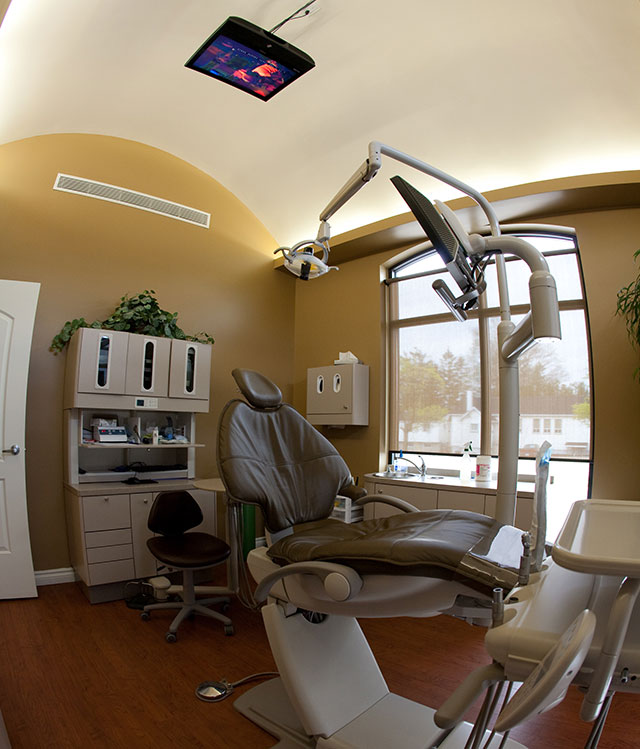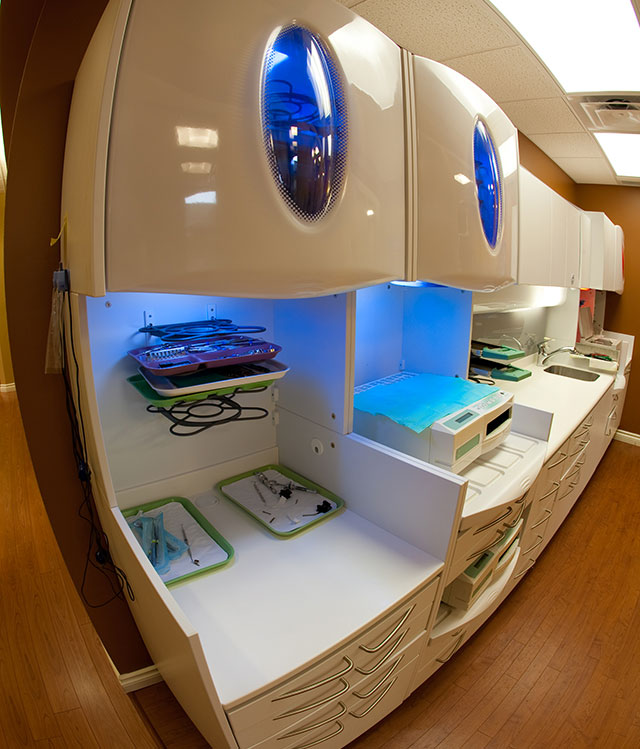 The Creation of Soni Dentistry
We are located at 400 Avondale Road, London, ON, at the intersection of Avondale Rd and Dundas St. The office is approximately a five-minute walk from the Argyle Mall, just beside Libro Financial. We are easily accessible by bus. We have dedicated parking at the rear of the building. As well, there is ample street parking on Avondale Rd. Please enjoy our detailing the construction of the building.