An opportunity for change

(Updated February 28, 2021)
UWO interviews Dr. Soni about impact of Covid on dentistry.
Click picture to learn more!

SONI DENTISTRY NOW OPEN FOR ALL SERVICES
COVID-19 READY! (Updated January 26, 2021)
WHAT IS SONI DENTISTRY DOING?
We will only see a few patients at any given time. We will be controlling entry into the dental office and having patients remain in their vehicle/outside.
We have placed buffers between appointments to help control the traffic in the office.
In order to minimize the number of people in the office at any given time, patients come to their appointments alone. Only children or patients with disabilities can be accompanied by 1 adult.
We accompany our patients from the start to the finish of their appointment, ensuring that minimal surfaces are touched, to ensure that the office is kept safe
We have implemented a daily disinfection schedule in the reception area and continue to disinfect between our patients in the operatories
We have posted many safety COVID-19 signs to help communicate our safety guidelines for staff, patients and visitors to follow
We have a Joint Health Safety Committee which meets regularly to create, review and help implement our safety protocols
We are requiring all patients to sanitize their hands and wear a mask when they enter the dental office.
We are using multiple treatment rooms between patients to ensure that the disinfectant thoroughly soaks to destroy any germs and viruses.
We are using routine practices and contact/droplet precautions (i.e. procedure/surgical mask, gloves and eye protection), plus fit-tested N95 masks, gowns and face shields.
We are obtaining a history of all our patients' medical conditions and previous travels prior to every dental appointment.
To help stop the spread of infection against germs, viruses and bacteria, we are requiring all patients to do a pre-procedural rinse at their appointment.
We have plexiglass barriers to keep our staff and patients safe.
We have invested in Merv-19 HEPA filtration system to help keep our air clean.
IMPORTANT NOTICE TO PATIENTS:
Coronavirus (COVID-19) UPDATE
ALL ELECTIVE DENTAL SERVICES SUSPENDED
March 16, 2020
Dear Patients,
The health and safety of our patients and employees is our top priority. We have been closely monitoring developments of the COVID-19 (Coronavirus) and are following guidelines from the government, relevant health authorities as well as the Royal College of Dental Surgeons of Ontario (RCDSO).
Starting on Monday, March 16, 2020 and continuing until further notice, we must implement new restrictions on patient care. This is based on the latest advice we have received from the Royal College of Dental Surgeons of Ontario about the Coronavirus outbreak.
If you have a scheduled appointment for routine/elective dental treatment (such as a checkup, cleaning, filling, extraction, etc.), the appointment is cancelled and we will work with you to reschedule your appointment to a later date. We are now restricting treatment to urgent/emergency care only at our 400 Avondale East location (519-453-5111 ext. 2)
Urgent or Emergency Care:
You must have one or more of these conditions:
Severe toothache pain
Swelling of your gums, face, or neck
Bleeding in your mouth that does not stop
Infection or a substantial risk of it
Trauma
If you do require urgent/emergency care, please DO NOT come in to the office without first calling.
We regret that we must restrict our patient care this way. We are serving our patients in the safest manner possible by following the advice of the RCDSO and other health authorities. In doing this, we will safeguard the health and safety of our patients, our health care providers, and the whole community. We are confident you will understand, and we thank you for your cooperation.
Sincerely,
Dr. Soni & Dr. Kim, Soni Dentistry
SPONSORSHIP DRAW
Every April 15, August 15 and December 15 we do a Sponsorship Draw. We would love to sponsor you or your child in your favourite sport. Just click below and tell us why we should choose you!
Click the link below to enter the draw:
https://docs.google.com/forms/d/e/1FAIpQLSey0BrxptehXdAq8VsH-cgEgxrS5MbdCgetzjdvh3z4WvkYIQ/viewform
Posted: 2018-09-19
FRENECTOMY PROGRAM
We are excited to be starting a new program at the Soni Dentistry Wonderland West Location. The Frenectomy program aims to help mothers with breastfeeding or bottle feeding concerns. The target date for its launch is April, 2018.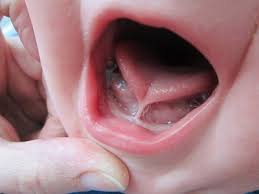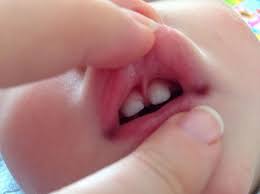 Posted: 2018-03-10
We're hiring! Apply now.
Soni Dentistry-Receptionist Wanted
Permanent Position
Looking for a receptionist who is friendly and professional to become a permanent part of our expanding team. The successful candidate will help grow our dental office and take it to the next level. The candidate must understand dental terminology, and be able to work independently with little supervision. Level II dental assisting and previous reception/management skills an asset. This position may lead to a Front Desk Manager position in the future. Please send resume by February 24, 2018 to Angeline Soni