IMPORTANT NOTICE TO PATIENTS:
Coronavirus (COVID-19) UPDATE
ALL ELECTIVE DENTAL SERVICES SUSPENDED
March 16, 2020
Dear Patients,
The health and safety of our patients and employees is our top priority. We have been closely monitoring developments of the COVID-19 (Coronavirus) and are following guidelines from the government, relevant health authorities as well as the Royal College of Dental Surgeons of Ontario (RCDSO).
Starting on Monday, March 16, 2020 and continuing until further notice, we must implement new restrictions on patient care. This is based on the latest advice we have received from the Royal College of Dental Surgeons of Ontario about the Coronavirus outbreak.
If you have a scheduled appointment for routine/elective dental treatment (such as a checkup, cleaning, filling, extraction, etc.), the appointment is cancelled and we will work with you to reschedule your appointment to a later date. We are now restricting treatment to urgent/emergency care only at our Wonderland location (519-453-5111 ext. 1)
Urgent or Emergency Care:
You must have one or more of these conditions:
Severe toothache pain
Swelling of your gums, face, or neck
Bleeding in your mouth that does not stop
Infection or a substantial risk of it
Trauma
If you do require urgent/emergency care, please DO NOT come in to the office without first calling.
We regret that we must restrict our patient care this way. We are serving our patients in the safest manner possible by following the advice of the RCDSO and other health authorities. In doing this, we will safeguard the health and safety of our patients, our health care providers, and the whole community. We are confident you will understand, and we thank you for your cooperation.
Sincerely,
Dr. Soni & Dr. Kim, Soni Dentistry
SPONSORSHIP DRAW
Every April 15, August 15 and December 15 we do a Sponsorship Draw. We would love to sponsor you or your child in your favourite sport. Just click below and tell us why we should choose you!
Click the link below to enter the draw:
https://docs.google.com/forms/d/e/1FAIpQLSey0BrxptehXdAq8VsH-cgEgxrS5MbdCgetzjdvh3z4WvkYIQ/viewform
Posted: 2018-09-19
FRENECTOMY PROGRAM
We are excited to be starting a new program at the Soni Dentistry Wonderland West Location. The Frenectomy program aims to help mothers with breastfeeding or bottle feeding concerns. The target date for its launch is April, 2018.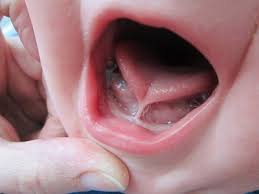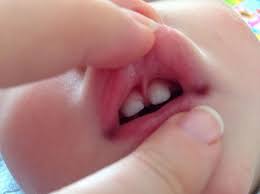 Posted: 2018-03-10
We're hiring! Apply now.
Soni Dentistry-Receptionist Wanted
Permanent Position
Looking for a receptionist who is friendly and professional to become a permanent part of our expanding team. The successful candidate will help grow our dental office and take it to the next level. The candidate must understand dental terminology, and be able to work independently with little supervision. Level II dental assisting and previous reception/management skills an asset. This position may lead to a Front Desk Manager position in the future. Please send resume by February 24, 2018 to Angeline Soni